Summagraphics
Summasketch 2 Professional Plus, MM1218+
12" x 18" Digitizer Tablet. I purchased this in the early 90's
The two files below will help you to setup and configure a Summasketch II Professional Plus within a Windows 98 environment. Go to the DCT link for drivers for newer and current operating systems. The Test Tool is used before drivers are installed. With a digitizer connected to a communications port, it can find and identify it. The driver installation reports an error during install but after toggling the power off and on again the tablet works fine.
: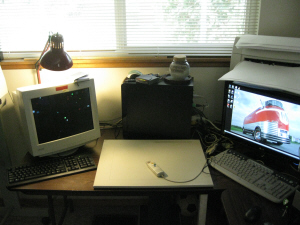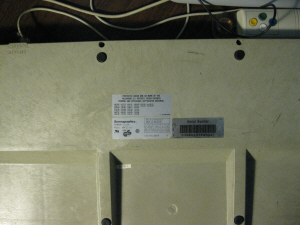 Right click on these and save to your hard drive.
:
:
RJ45 Connector to Computer
COLOR CODE AS SEEN FROM SIDE W/O TAB, LEFT TO RIGRT.
1 RED
2 BLUE
3 VACANT
4 VACANT
5 BROWN
6 GREEN
7 ORANGE
8 VACANT
:
Specification
TRANSFORMER OUT 12VDC 200mA
:
LINKS
: