KENMOORE 42" BLACK RANGE HOOD

Model # 233.52549590
Ser# 120610000727
120VAC, 60HZ, 4.5 Amps
2x 75 watt bulbs max
:
Range Hood with the 3-1/4" x 10" venting duct all taped up prior to installation.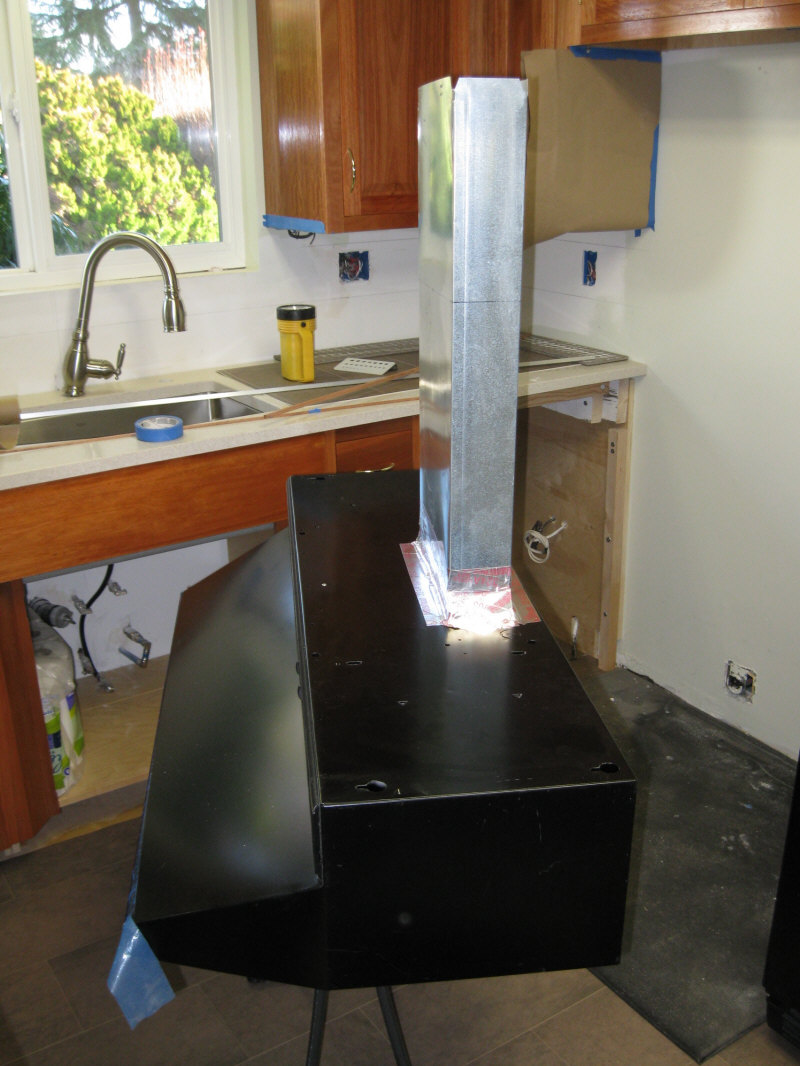 Range Hood Rough Install
I had to hire two day laborers to install the range hood. it barely took 20 minutes but it did take 3 pairs of hands.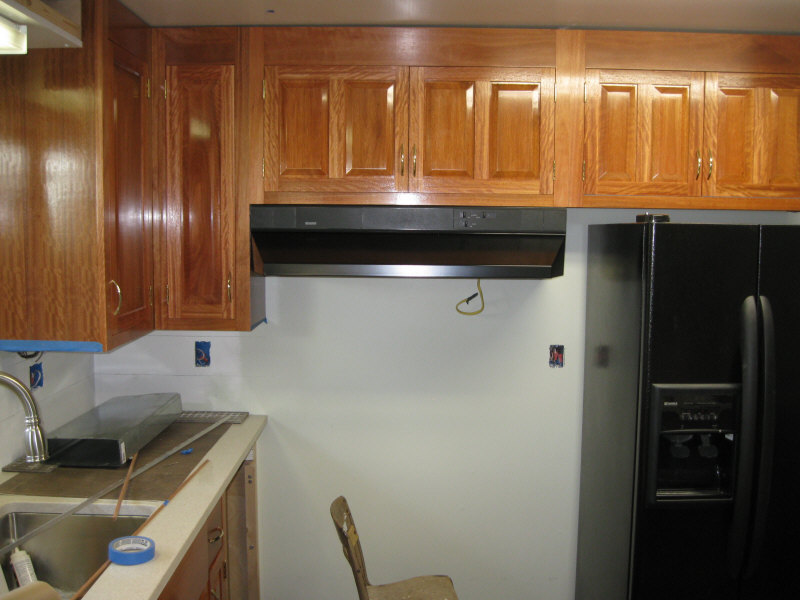 Range Hood Test Fit with the Spice Cabinet Doors Open
I can finally stand where I would stand when cooking and test the fit a feel of reaching over the stove and range hood to access the spice cabinet. It feels easy and comfortable. The door of the second cabinet to the left of the range hood cannot open fully. But it opens more than enough to get complete access. The only difficult cabinet to access is the one over the refrigerator. There is a need for a low stool in this kitchen for this and the top shelves of the cabinets adjacent to the window. I want to make a low stool that can serve this function and act as a seat to aid in taking one's wet shoes off in the laundry room. Considering; a stair step should have a riser height of no more than 7 3/4", a tread depth of no less than 10", and where a chair is usually about 16" off the floor- this stool will be 11" high x 10" deep x 18" wide and have a hand hole for a topside pickup. It needs to be light and strong enough top support 350 lbs. of dead weight. I'll follow the general outline show in "Build a Shaker Stool with Hand Tools", by Christian Becksvoort in Fine Wood Working Magazine.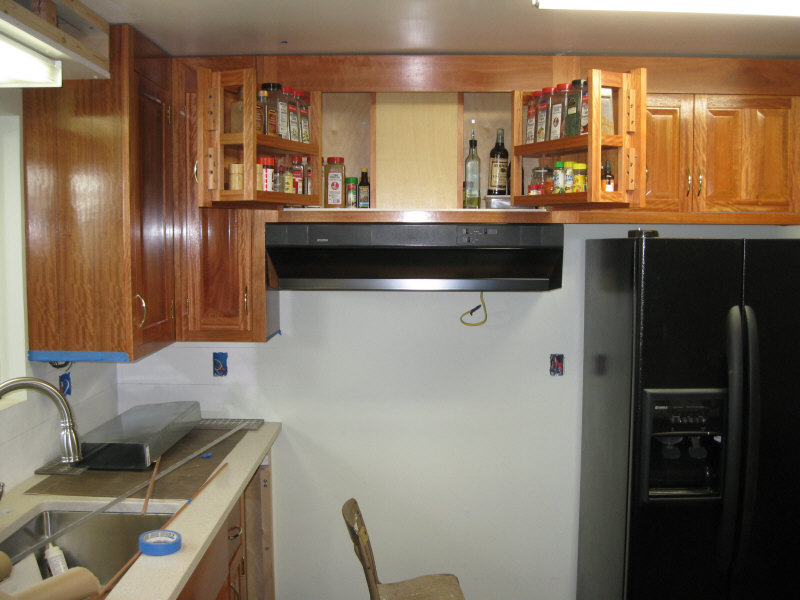 :