Wall Mounted Coat Hook Rack
After coming inside from the carport there has always been a wall mounted coat hook rack where I hang the car keys, wet gear, hats, back pack, and belts I take off. I then grab the cardigan (if its chilly), put it on, and continue into the house. The sorry old one was thrown away when pulling out all the old paneling from the utility room. Its now time to build a new one. I'm going with Amerock 25 lb. brushed nickel pilltop double coat and hat hooks.
The wood used for the backboard is half a board of bloodwood I got several years ago. I didn't get fancy with any milling. Just a simple board to hold the five pilltop coat hooks. Ah, but what a board. Bloodwood: Brosimum rubescens. One of my favorites. Especially when highly polished. I ran the board through the planer. I then used the straight cut jig on the table saw to cut one side straight, then used that edge to cut the opposite side parallel. Next the Dubby was used to cut both ends. To finished the board all six sides were sanded using from 150 up to 1200 grit with a 1/3 sheet sander, and finally one thin coat of poly for protection was applied. This wood requires pre-drilling. This was done on the drill press. The three Fastcap Powerhead Mounting Screws were counter sunk using a 5/8" forstner bit and the screws were concealed with plugs cut with a plug cutter from scrap. I applied a few square inches of felt behind each screw hole location with a glue stick to the board. This should keep the board from fusing with the latex wall paint. At least that's the theory. I applied painter's blue tape to the backs of the coat hooks for the same purpose before installing the two mounting screws.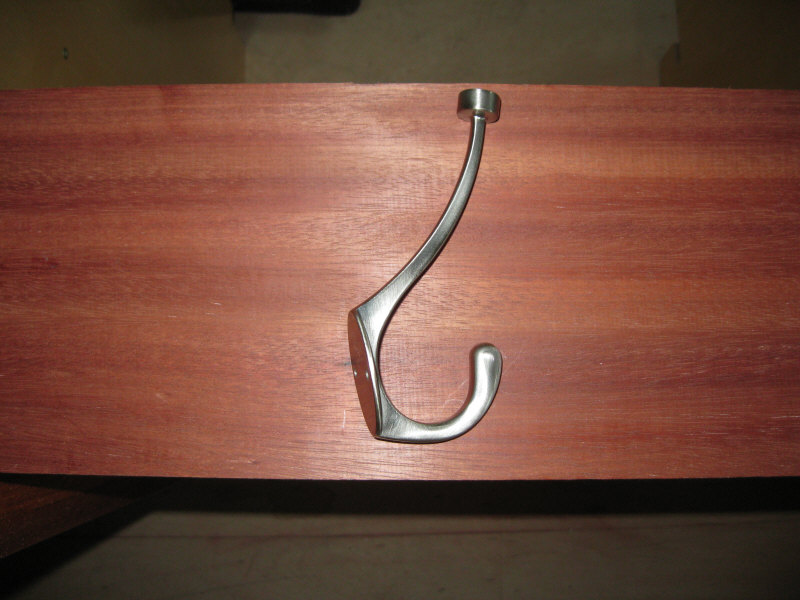 :
Coat hooks mounted and finished bloodwood backboard intstalled.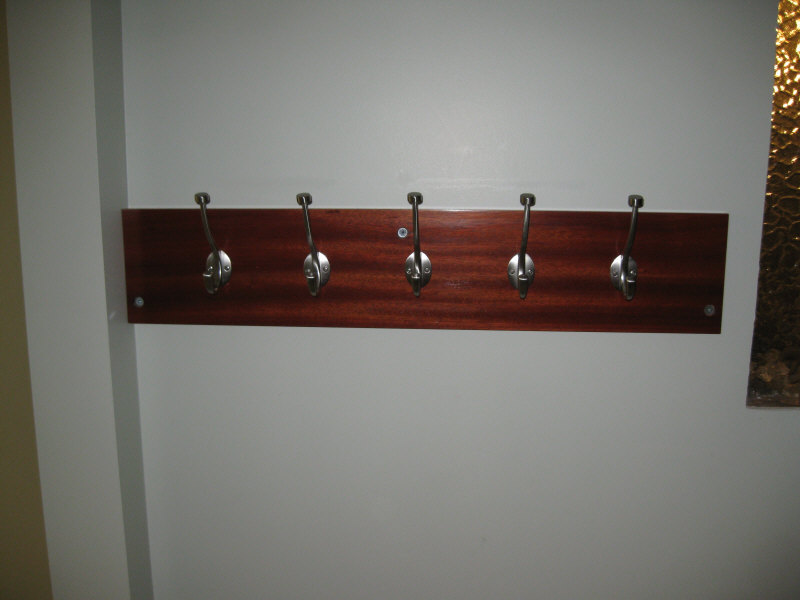 :
Last step... the bloodwood plugs are tamped into place.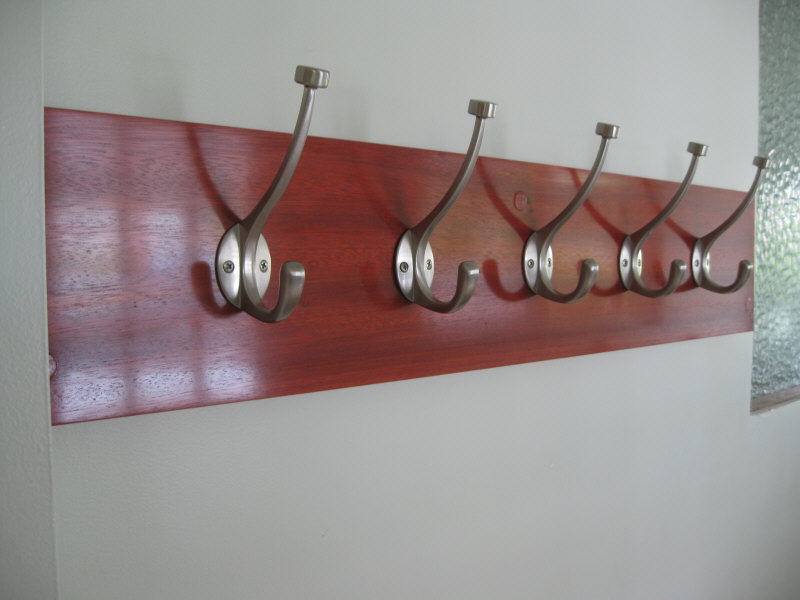 :
: